French Horn Instructor
Email:
mjudd@kansascityschoolofmusic.com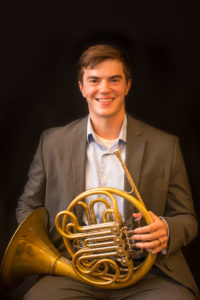 Matthew is a french horn teacher at the Kansas City School of Music. He received a Master's degree in horn performance from the University of Missouri-Kansas City Conservatory of Music and a Bachelor's degree in horn performance from Truman State University; his primary teachers include Marty Hackleman, Pat Mickey, Shelley Peters, and Chuck Ford.
As native of Blue Springs, Missouri, Matthew has been teaching and performing in Kansas City for several years. He currently performs as principal of the Medical Arts Symphony and with the Kansas City Civic Orchestra. In the past, he has performed with the Midwest Chamber Ensemble, KC Philharmonia, Southeast Iowa Symphony, and Quincy Symphony Orchestra. In addition to classical music, Matthew has experience performing in rock, metal, and folk bands, and currently plays with a local group known as Stockton. 
Matthew has taught in schools from districts in Blue Springs, Lee's Summit, and Platte City.
Matthew currently lives in Kansas City, Missouri with his wife and two dogs.