Viola Teacher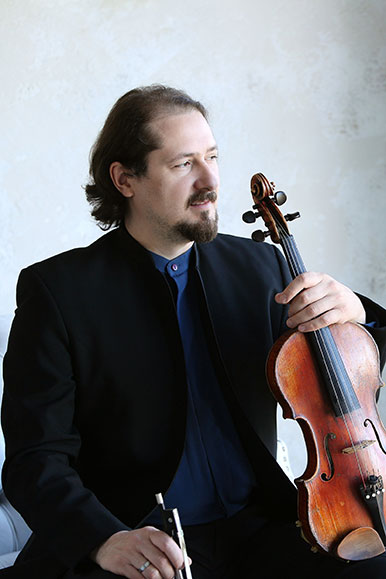 Email: bvayner@kansascityschoolofmusic.com
Boris Vayner holds a Master of Music from the New England Conservatory of Music and has studied at St. Petersburg Conservatory and Novosibirsk Music College. He also holds a mathematics degree from Novosibirsk State University.
As a violist, Mr. Vayner has toured internationally with the St. Petersburg String Quartet, and has collaborated with internationally renowned artists such as Leon Fleisher, Michael Tree, Peter Donohoe, Anton Nel, and Misha Dichter.
Mr. Vayner has taught on the faculties of Wichita State University and Luther College. His students have won area concerto competitions as well as local and national chamber music competitions. Under his direction, the Suprima Chamber Orchestra of Wichita State University toured Russia and New York.
Mr. Vayner is also an avid composer and arranger; his arrangement of Bach's Chaconne for String Quartetwas performed live on BBC 3 radio station. He is currently pursuing his Doctor of Musical Arts degree in orchestral conducting at the University of Missouri-Kansas City Conservatory of Music.