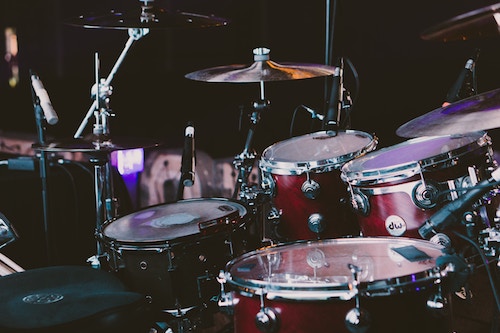 Thank you for your interest in percussion lessons at the Kansas City School of Music! Our school provides a comprehensive foundation in percussion technique and music theory that will allow you to go anywhere you choose – rock, jazz, classical, pop, country, etc.
Rather than just learning songs, our instructors teach students how to understand music and develop foundational skills that are transferable to many styles of music. Lessons are tailored to fit each student's individual needs.
We accept children and adults of all ability levels. Our students become versatile musicians and accomplished percussionists as they develop their passion for music.
Every great music school starts with experienced music instructors who are looking to make a difference in the lives of their students. Our master percussion teachers have extensive professional and teaching experience. They develop a customized plan for each student to help them reach their musical goals. View our teacher biographies below for more information on their expertise.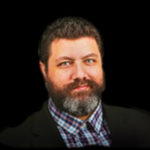 John Kizilarmut is a percussion teacher at the Kansas City School of Music. He has performed with a wide range of artists and groups including Aretha Franklin, Doc Severinsen, Matt Wilson, Jimmy Heath, Branford Marsalis, Logan Richardson, Clark...
Performing is a key part of learning an instrument. At Kansas City School of Music, we offer ample opportunities for our students to perform. In addition to activities within the Kansas City School of Music, students are encouraged to pursue other opportunities to perform, such as District and State Band/Orchestra, District and State Solo & Ensemble Festival, and the Youth Symphony of Kansas City.
The quality of facility won't make or break a student's ability to learn an instrument, but it can certainly make it more enjoyable. At Kansas City School of Music, we have two locations for your convenience: our Lenexa campus and our Overland Park campus. Each facility has soundproof walls and temperature control, as well as pianos for accompaniment purposes. 
As a parent, you're probably looking for any way you can to get involved. Our instructors here at Kansas City School of Music are happy to offer you advice and guidance for getting involved with your child's music education. We require parents to sit in on lessons if their student is in preschool or elementary school because we believe parental involvement is crucial during this stage of musicianship. Visit our parental involvement page to learn more about these expectations.
If you have any questions about our percussion instructors or percussion lessons, please contact Kansas City School of Music today.