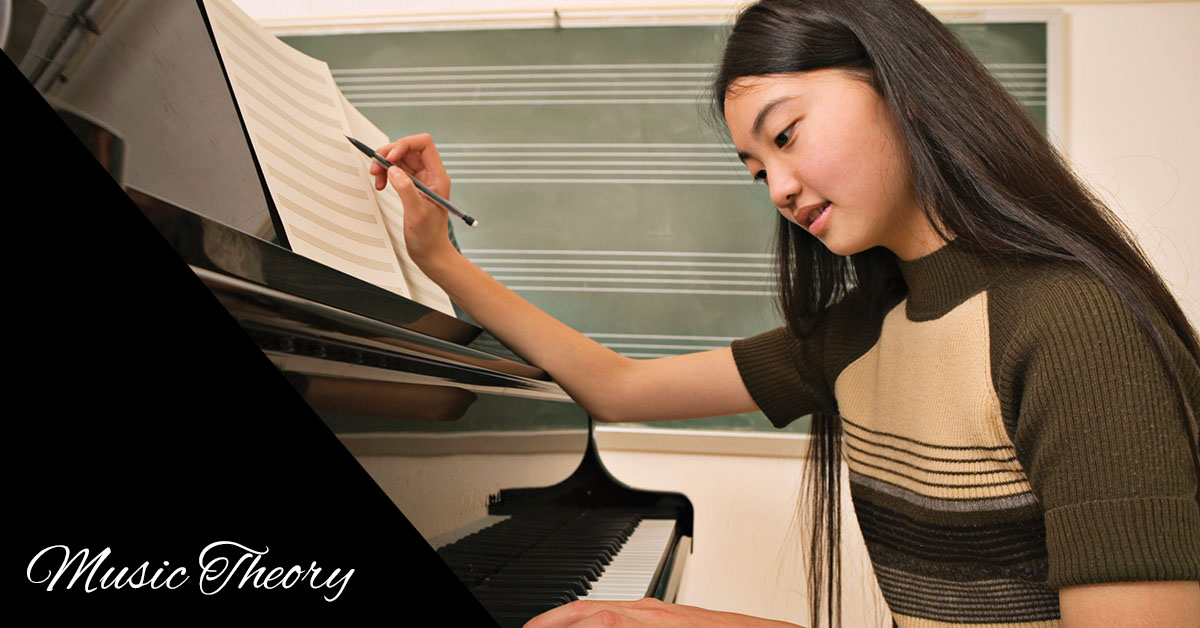 Music Theory classes are offered for all ages and levels. These classes require students to also be enrolled in piano lessons; however, this requirement may be waived for those who can demonstrate an intermediate level of proficiency at the piano.
Music Theory classes provide the foundational knowledge for understanding music. Students learn and explore the elements of music – melody, harmony, rhythm, form, texture, and others – and how these work together to create compositions. Ear training, keyboard harmony, and composition are also included in these fun, but challenging classes.
Kansas City School of Music uses the same curriculum as the Juilliard School of Music. This rigorous curriculum prepares students to pass the Advanced Placement Music Theory Exam and to receive college credit. For younger students, we use the same curriculum, but it is presented in an easier form and students learn at a slower pace.