Thank you for your interest in trumpet lessons at the Kansas City School of Music! The trumpet is a pillar of instrumental music throughout time, genre and setting. You can find trumpets in orchestra, band, jazz band, marching band, chamber and solo settings. As famous jazz trumpeter and composer Lester Bowie said, "The trumpet is forceful."
Regardless of age, trumpet lessons at the school are centered on developing strong fundamentals. Weekly lessons are just a small portion of learning an instrument, and developing a foundation built on fundamentals allows students to learn independently through personal practice between lessons. We strive to enhance students' musical instincts and help them improve their performance, all while providing a positive experience. Our students don't just play the trumpet; they excel. 
Kansas City School of Music prides itself on its instructors. We create a custom music lesson plan for each student who comes to us based on their age and skill level, all while maintaining a standard for success. We work with each student from the ground up to ensure they understand the fundamentals of playing the trumpet and are able to show it through each piece of music they perform. Our master instructor provides lessons for students of all ages and musical backgrounds. View our trumpet instructor's biography below for more information on his expertise.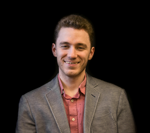 Hailing from Evansville, Indiana, Samuel Milam recently graduated with his Doctorate of Musical Arts in trumpet performance at the University of Missouri-Kansas City Conservatory. While a student, Samuel performed with the Volker Brass, the...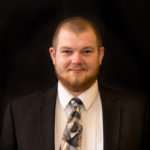 Dr. Andrew Stadler is a trumpet player and educator at the Kansas City School of Music. He performs a variety of styles in settings from solo and chamber groups to orchestras and wind bands. His performances have taken him throughout the United...
Performing is a key part of learning an instrument. At Kansas City School of Music, we offer ample opportunities for our students to perform. In addition to activities within the Kansas City School of Music, students are encouraged to pursue other opportunities to perform, such as District and State Band/Orchestra, District and State Solo & Ensemble Festival, and the Youth Symphony of Kansas City
The quality of facility won't make or break a student's ability to learn an instrument per se, but it can certainly make it more enjoyable. At Kansas City School of Music, we have two locations for your convenience: our Lenexa campus and our Overland Park campus. Each facility has soundproof walls and temperature control, as well as pianos for accompaniment purposes. Our state-of-the-art facilities are just a small part of our standards of excellence.
As a parent, you're probably looking for any way you can to get involved. Our instructors here at Kansas City School of Music are happy to offer you advice and guidance for getting involved with your child's music education. We require parents to sit in on lessons if their student is in preschool or elementary school because we believe parental involvement is crucial during this stage of musicianship. Visit our parental involvement page to learn more about these expectations.
If you have any questions about our trumpet instructor or trumpet lessons, please contact Kansas City School of Music today.