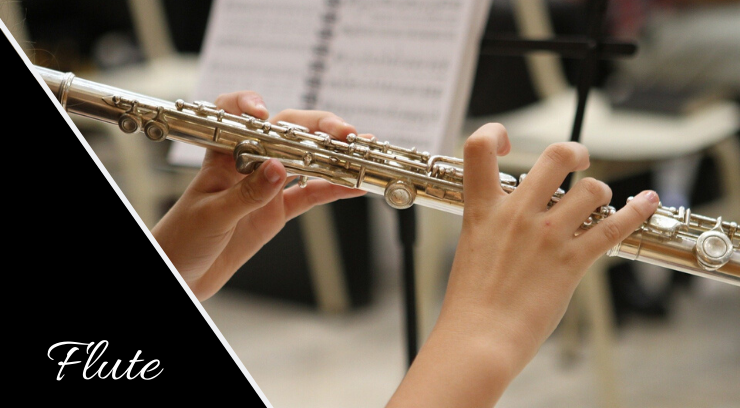 Thank you for your interest in flute lessons at the Kansas City School of Music. The flute is one of the oldest types of instruments known to man. Primitive versions of the flute have been found tens of thousands of years ago across the globe. Although the main version of the flute we see today, the western concert flute, wasn't produced until the mid-1800s, there is a wide range of music in many styles that offer endless possibilities for study and performance. 
The flute has many performance opportunities, including band, marching band, orchestra, chamber and solo settings. We strive to enhance students' musical instincts and help them improve their performance, all while providing a positive experience. Our students don't just play the flute; they excel.
Kansas City School of Music prides itself on its instructors. We create a custom music lesson plan for each student who comes to us based on their age and skill level, all while maintaining a standard for success. We work with each student from the ground up to ensure they understand the fundamentals of playing the flute and are able to show it through each piece of music they perform. Our master instructors provide lessons for students of all ages and musical backgrounds. See their bios below for more information on their expertise.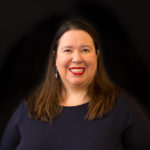 Dr. Christina Webster is a flute teacher who completed her Doctor of Musical Arts in flute performance at the UMKC Conservatory of Music. She studied with Mary Posses. Winner of a Fulbright award, she earned a Postgraduate Performance Diploma...
Regular performances are key to developing your skills as a musician. At Kansas City School of Music, we offer ample opportunities for our students to perform. In addition to activities within the Kansas City School of Music, students are encouraged to pursue other opportunities to perform, such as District and State Band/Orchestra, District and State Solo & Ensemble Festival, and the Youth Symphony of Kansas City. We also offer ensembles and other opportunities to work with other students. These groups are open to all of our students. Give us a call if you would like more information about this.
The quality of facility won't make or break a student's ability to learn an instrument, but it can certainly make it more enjoyable. At Kansas City School of Music, we have two locations for your convenience: our Lenexa campus and our Overland Park campus. Each facility has soundproof walls and temperature control, as well as pianos for accompaniment purposes. Our state-of-the-art facilities are just a small part of our standards of excellence.
Parental involvement is crucial for the musical development of young children. That's why if your child is in preschool or elementary school, we require parents to sit in on music lessons. However, if they are older than that, we still strongly recommend getting involved in their education. If you have any questions about this, give us a call, and we can help you figure out what level of parental involvement would be most beneficial to your child.
If you have any questions about our flute instructors or flute lessons, please contact Kansas City School of Music today.