Thank you for your interest in saxophone lessons at the Kansas City School of Music. The saxophone is celebrated in the Kansas City School of Music as an instrument with an incredible capability of different timbres, techniques and repertoire. The relatively-modern instrument has a surprisingly large catalogue of written music in both classical and jazz settings. Its cone-shaped body and unique mix of both metal and reed give it a sound profile similar to the human voice, providing the musician with the capability to evoke powerful emotion and communication.
Saxophone students will learn both the basics and advanced techniques to completely round out their musical capability. A strong foundation will give each student the ability to achieve various desired sound ideals while setting them up for success in their later musical years. Advanced techniques will open their world to some of the most advanced music written and set them among the best saxophonists in their generation. We welcome all students, regardless of age or skill level. Our students don't just play the saxophone; they excel.
Our saxophone teachers combine extensive experience with a passion for their instrument. Each of them is committed to developing their students' technique and instilling a deep understanding and love of music. They adjust their style and focus based on the student's strengths and weaknesses and work with them on every aspect of playing the saxophone to develop a strong understanding of the instrument, along with a deeper understanding of music. View our instructors' biographies below for more information on their expertise.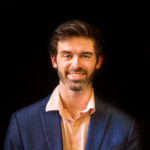 Travis Meier is a saxophone teacher at the Kansas City School of Music. He graduated Magna Cum Laude from the University of Missouri with a Bachelor of Arts in Music degree, emphasizing saxophone performance. He studied under Leo Saguiguit....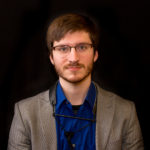 Will Peak is a saxophone and clarinet teacher at the Kansas City School of Music. He holds a degree in music performance from the UMKC Conservatory of Music, where he studied saxophone with Zach Shemon and clarinet with Jane Carl. In addition...
Performing is a key part of learning an instrument. At Kansas City School of Music, we offer ample opportunities for our students to perform. Saxophonists may also join our saxophone choir, a unique group learning setting focused on advancing ensemble playing. In addition to activities within the Kansas City School of Music, students are encouraged to pursue other opportunities to perform, such as District and State Band/Orchestra, District and State Solo & Ensemble Festival, and the Youth Symphony of Kansas City.
The quality of facility won't make or break a student's ability to learn an instrument, but it can certainly make it more enjoyable. At Kansas City School of Music, we have two locations for your convenience: our Lenexa campus and our Overland Park campus. Each facility has soundproof walls and temperature control, as well as pianos for accompaniment purposes. Our state-of-the-art facilities are just a small part of our standards of excellence.
As a parent, you're probably looking for any way you can to get involved in your child's saxophone lessons. Our instructors here at Kansas City School of Music are happy to offer you advice and guidance for getting involved with their music education. We require parents to sit in on lessons if their student is in preschool or elementary school because we believe parental involvement is crucial during this stage of musicianship. Visit our parental involvement page to learn more about these expectations.
If you have any questions about our saxophone instructors or saxophone lessons, please contact Kansas City School of Music today.