An auditioned group of unchanged voices ages 8-13.  Must be 8 by the first rehearsal.
Students must also participate in Kansas City School of Music's Children's Choir
Now Enrolling 2023-2024 Season (30 weeks)
Rehearsals will be held on Monday evenings from 6:30-8pm at our Overland Park Campus.
The Fall Session runs for 14 weeks from September 11th through December 18th (no rehearsal the week of Thanksgiving).
The Winter Session runs for 16 weeks from January 29th through May 20th (no rehearsal the week of BVSD spring break).
The choir will perform at least twice a year at our December and May Recitals.  Additional performances may be scheduled.
Concert attire will include a Children's Choir T-shirt, black pants, and black shoes.  T-shirts will be ordered after the first rehearsal and payment details will be discussed at that time.
Tuition is $399.00 for the year plus a $40.00 materials fee which includes all music and a choir folder.
Payment can be made in full or be divided into 3 installments. The first installment of $147.00 is due upon registration to secure the student's enrollment. The second installment of $146.00 is due September 15th and the 3rd installment of $146.00 is due October 15th. All payments will be debited via ACH from a checking or savings account on the dates listed.
For more information about the choir, contact Rebekah Thompson at rthompson@kansascityschoolofmusic.com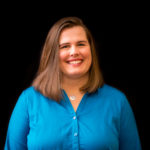 2023-2024 Audition Information
Auditions will be held Monday, August 28th at our Overland Park Campus.
There is a $20 nonrefundable audition fee due at the time of the audition.
The audition process will take about 20 minutes and will include the following parts:
o Vocal Warmups
o Listening exercises
o Sing 1 minute of a prepared song unaccompanied or "happy birthday"
o Sight read a simple melody
o Music Theory assessment (names and values of notes, note identification in the
Treble Clef, and basic music terminology)
Audition times will be filled on a first-come, first served basis.
Teachers: Please follow district guidelines and have guardian approval before sharing student and guardian contact information.