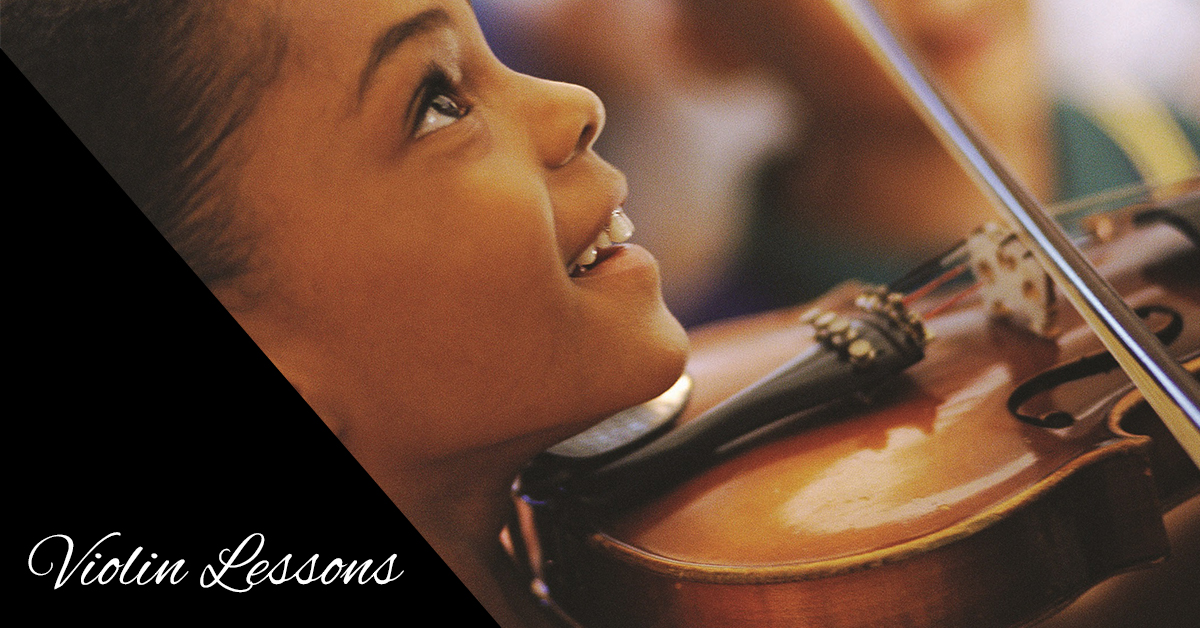 The violin is an instrument with a long and rich history. As such, our violin instructors here at Kansas City School of Music take care to provide each student with a diverse range of repertoire, no matter their skill level or age. We work with children and adults alike to create a solid music foundation in each student's life, allowing them to explore their creativity and talents with each and every lesson. At Kansas City School of Music, our students don't just play the violin — they excel at it.
Our master violin teachers will custom design a lesson plan based on each student's needs. They will adjust lessons according to their strengths and weaknesses and work with them on every aspect of playing the violin to develop a strong understanding of the instrument, along with a deeper understanding of music.
Performances are a great opportunity for students to test everything they've learned in lessons. At Kansas City School of Music, we have ample opportunities for violin students to perform on their instrument and we highly encourage them to get involved in music groups outside of our music school. For string instruments, we offer string quartets and chamber orchestras.
Working with a passionate and committed violin instructor is not the only benefit of joining Kansas City School of Music. We have two locations, both of which are equipped with the most state-of-the-art technology and amenities allowing you to concentrate on what matters — learning your favorite instrument. Each of our two facilities include the following:
Soundproof walls

Temperature control

Professional quality instruments

Spacious rooms for ensemble rehearsals and individual practice sessions

Electric and acoustic pianos
We offer violin lessons for people of all ages. However, if you are enrolling your son or daughter in one of our music programs, we allow and encourage parental involvement. If they are in preschool or elementary school, we require parents to sit in on lessons in order to make them more productive due to how crucial this stage of musicianship is for your child. Be sure to speak with us about how you can get involved in your child's music education.
Our highest priority at Kansas City School of Music is to provide you or your child with quality music education in a welcoming and productive environment. Don't hesitate to speak with us if you have any questions about our violin lessons.