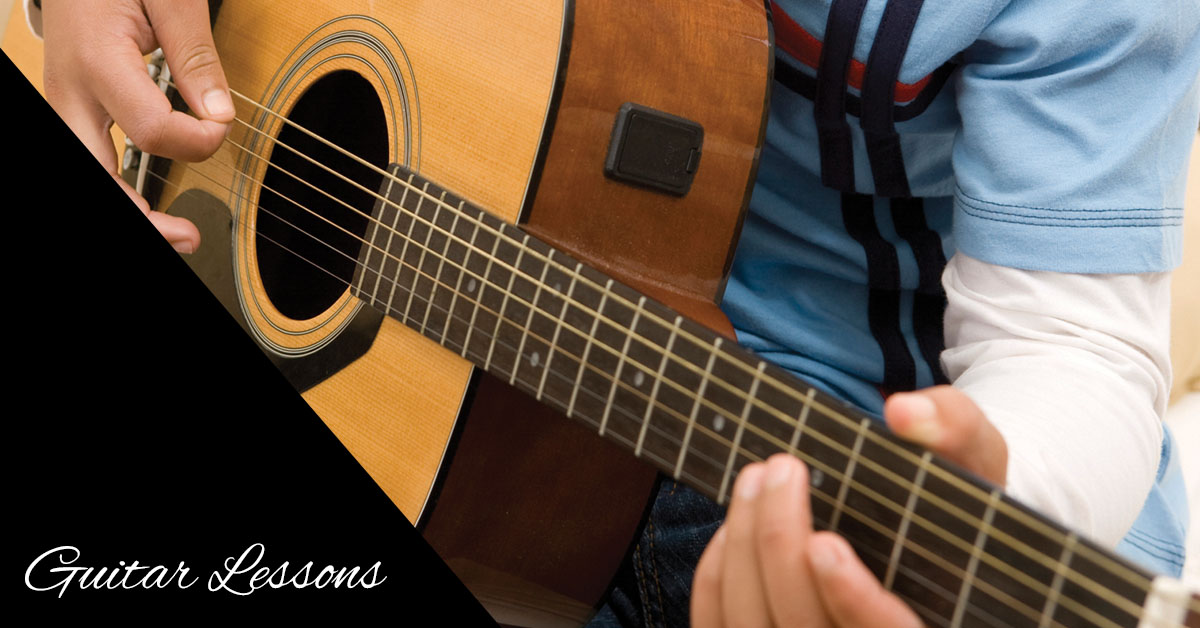 Kansas City School of Music provides a comprehensive foundation in guitar technique and music theory that will allow you to go anywhere you choose – rock, jazz, classical, pop, country, etc. Our guitar students learn how to read music, play by ear, and improvise in many styles. Rather than just learning songs, our instructors teach students how to understand music and develop foundational guitar skills that are transferable to many styles of music. Lessons are tailored to fit each student's individual needs. We accept children and adults of all ability levels. Our students become versatile musicians and accomplished guitarists as they develop their passion for music.
Advantages to Guitar Study at Kansas City School of Music
Performance Opportunities
Performing is a crucial part of the learning process when it comes to music. At Kansas City School of Music, we offer a wealth of opportunities for your children to perform in a professional setting. Visit our calendar page to see what upcoming events we have going on.
Exceptional Facilities
The quality of facility won't necessarily impede your child's ability to learn music, but it can certainly make it more enjoyable. Kansas City School of Music has two locations for your convenience: our Lenexa campus and our Overland Park campus. Both of our state-of-the-art facilities have large and spacious practice rooms, soundproof walls, temperature control, and much more. All of this contributes to our high standard of excellence and allows your student to focus on mastering their musical talents.
Resources